Posted by Jen on 11th Sep 2016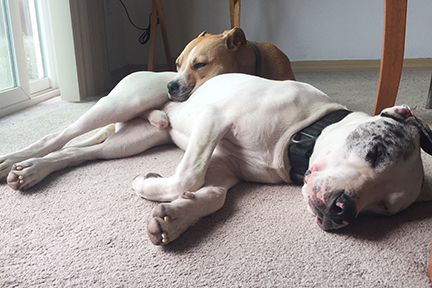 Our pups are a huge part of the family here at Paper Sushi and we'll do just about anything to keep them healthy and happy! We live in the high desert of Central Oregon and humidity usually hovers around nonexistent. Our big guy's nose can get awfully dry! On top of that, our little lady loves to sprint around the gravel driveway at lightning speed. That's tough on sweet little paws.
I came across this recipe from Good Dogs & Co for a DIY Paw Wax and that sounded like exactly what we needed! It's hot here and the wax is a little goopy, so I've added an extra tablespoon of bees wax to help firm it up. If you're in the cold season or someplace frigid like the Bay Area, you'll probably want to go with the original recipe!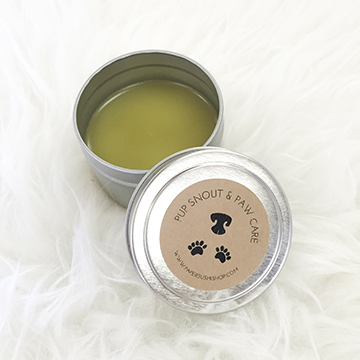 I'm embedding a PDF with the slightly altered recipe and printable container labels. I used a a 4 ounce candle tin from Wild Herb Soap Co on Etsy and a 1 3/4" circle punch for the label.
The dogs are both feeling velvety soft and they don't seem to be bothered by the scent. I'd recommend applying to paws when pups are settling down for a nap, to avoid little greasy paw prints all over the house.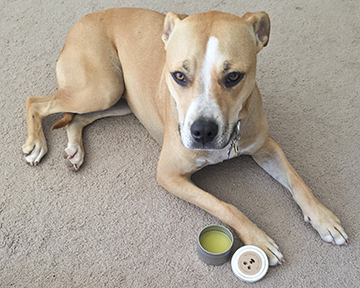 Enjoy! Happy paws!