Posted by Jen on 22nd Jul 2016
Paper Sushi laser engraved wood Save the Date magnets make a beautiful first impression on your guests. With designs ranging from casual and fun to elegant and understated, you're sure to find the perfect Save the Date for your lovely event!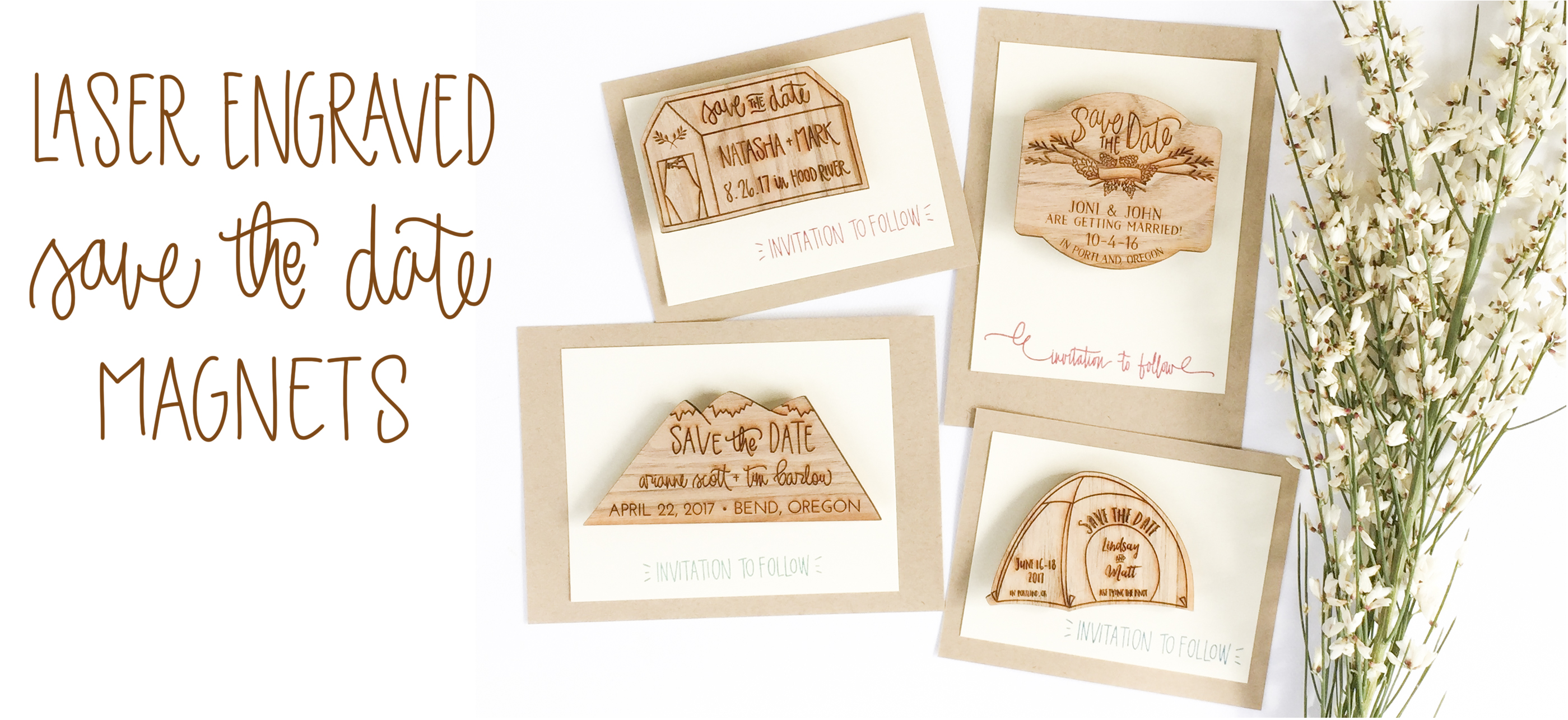 But, how do I mail these, Jen? You guys, it's just that easy! Read on to learn how to safely mail Save the Date magnets (and invitations sent with my acrylic monogram tags as well!). Because they are rigid, they shouldn't be sent in a regular envelope with a regular stamp. USPS takes every regular envelope we send and runs it through their machines. Let's call them robots, just because that's way more fun. The robots are efficient and help keep the cost of mail down but they are also clumsy, killer robots that will mangle anything that doesn't bend to their will. Beautiful, laser engraved Save the Date magnets don't bend to the robots' will.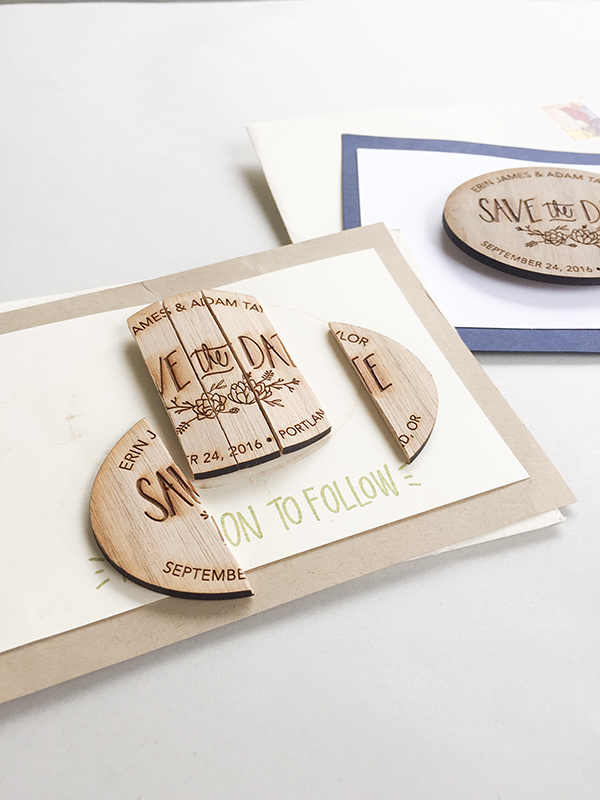 That won't make a beautiful first impression! Not to worry, safely mailing your Save the Dates is a piece of cake. To make sure that not only your Save the Dates, but their envelopes arrive unmarked and pristine, read on.
Rigid mailers protect everything inside, for the most impeccable delivery. They cannot ship at the USPS letter rate, and instead are treated as parcels. USPS First Class parcel rate for these depends on zone and will range from $4.65 to $5.90 per piece, so this needs to be budgeted in to the overall cost of choosing wood Save the Date magnets!