Posted by Emily on 26th Sep 2014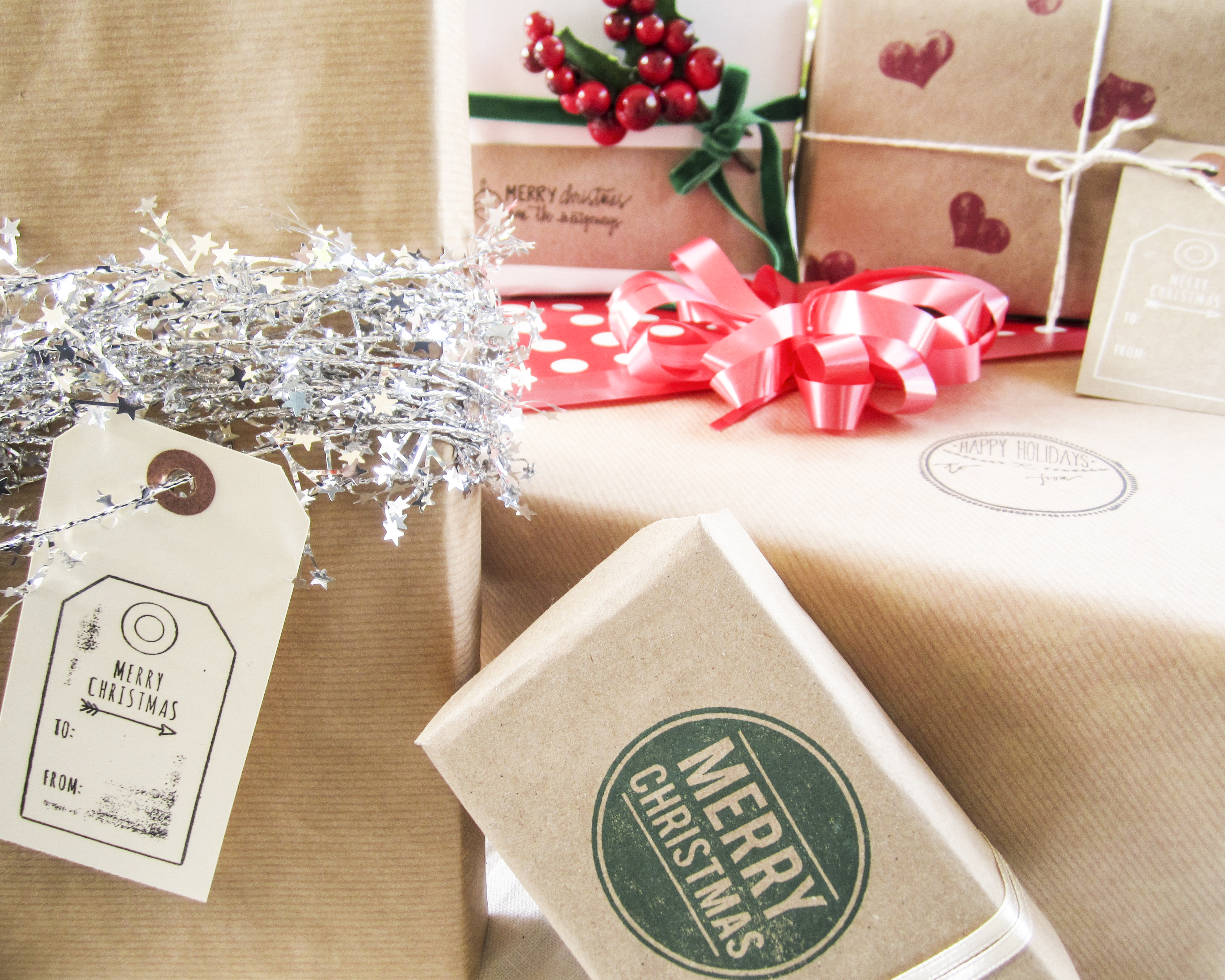 We know it's only the end of September, but we cannot stop thinking about wrapping holiday gifts! Before you know it, we'll all be knees deep in presents and wrapping materials. We thought we'd give you some ideas of how to use ready-to-ship and custom Paper Sushi stamps to wrap up your presents for this holiday season!
Here we've used the heart stamp from our Geometric Bento Box with ColorBox's Cranberry pigment ink! And it pairs perfectly with our Arrows Gift Tag stamp, printed with ColorBox's Frost White pigment ink.
Our Custom Christmas stamp looks so classy matched up with some velvet ribbon and holly berries!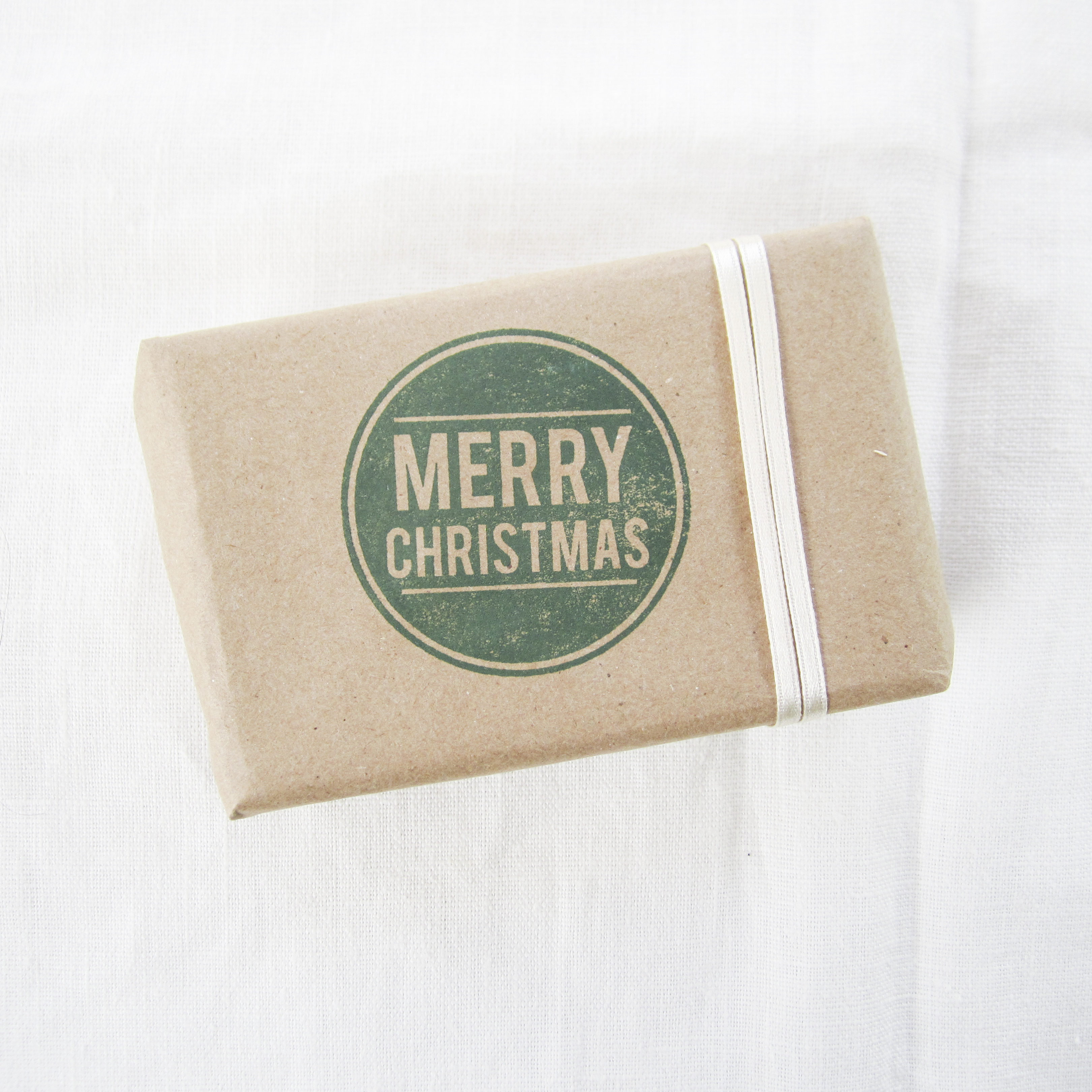 If you're leaning toward graphic simplicity, our Modern Merry Christmas should do the trick! We love how it looks stamped with ColorBox's Evergreen pigment ink.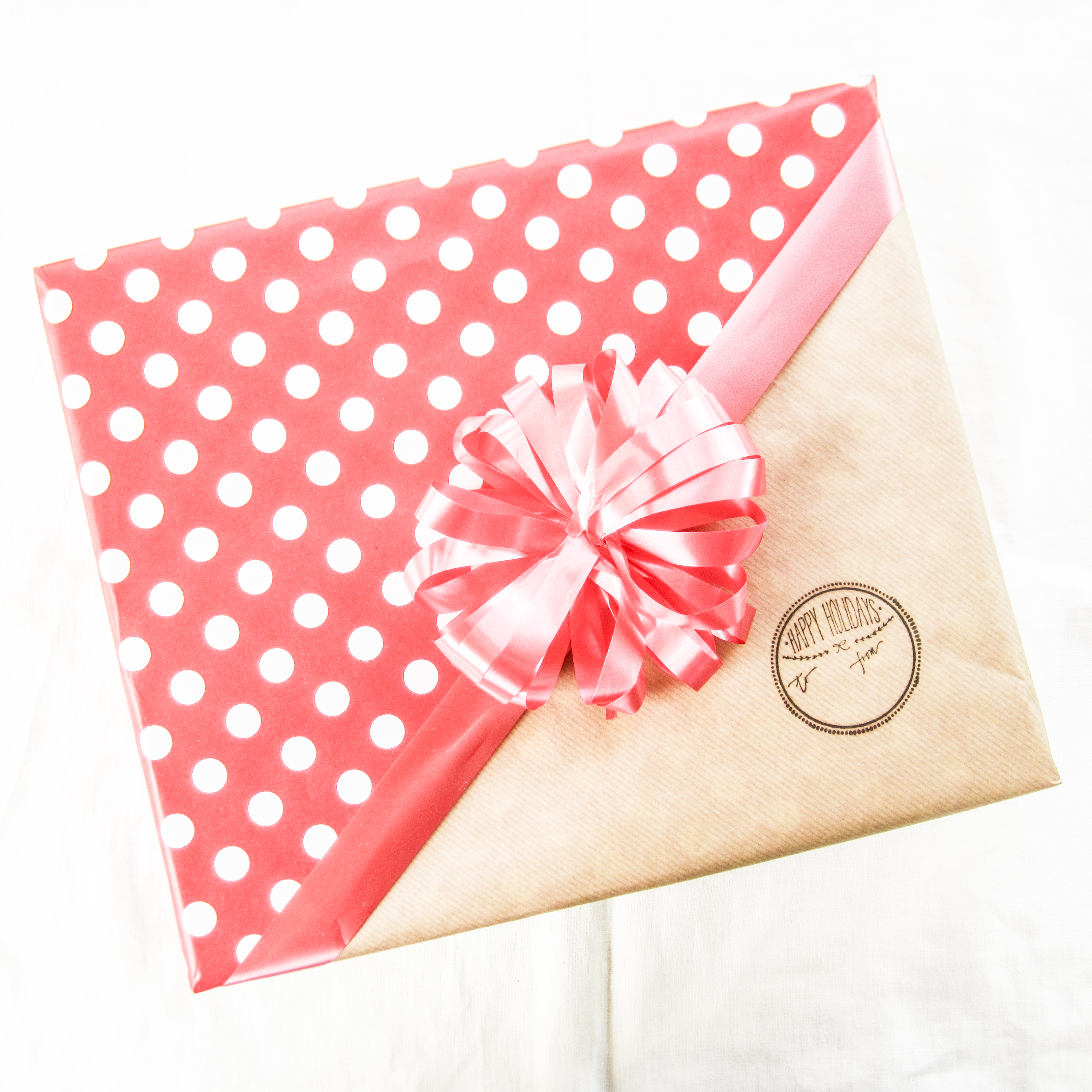 Our take on the diagonal half and half wrapping paper idea! We wrapped this present with half kraft paper and half red with white polka dots! And finished it off with a handmade bow and our very own Laurel Gift Tag stamp!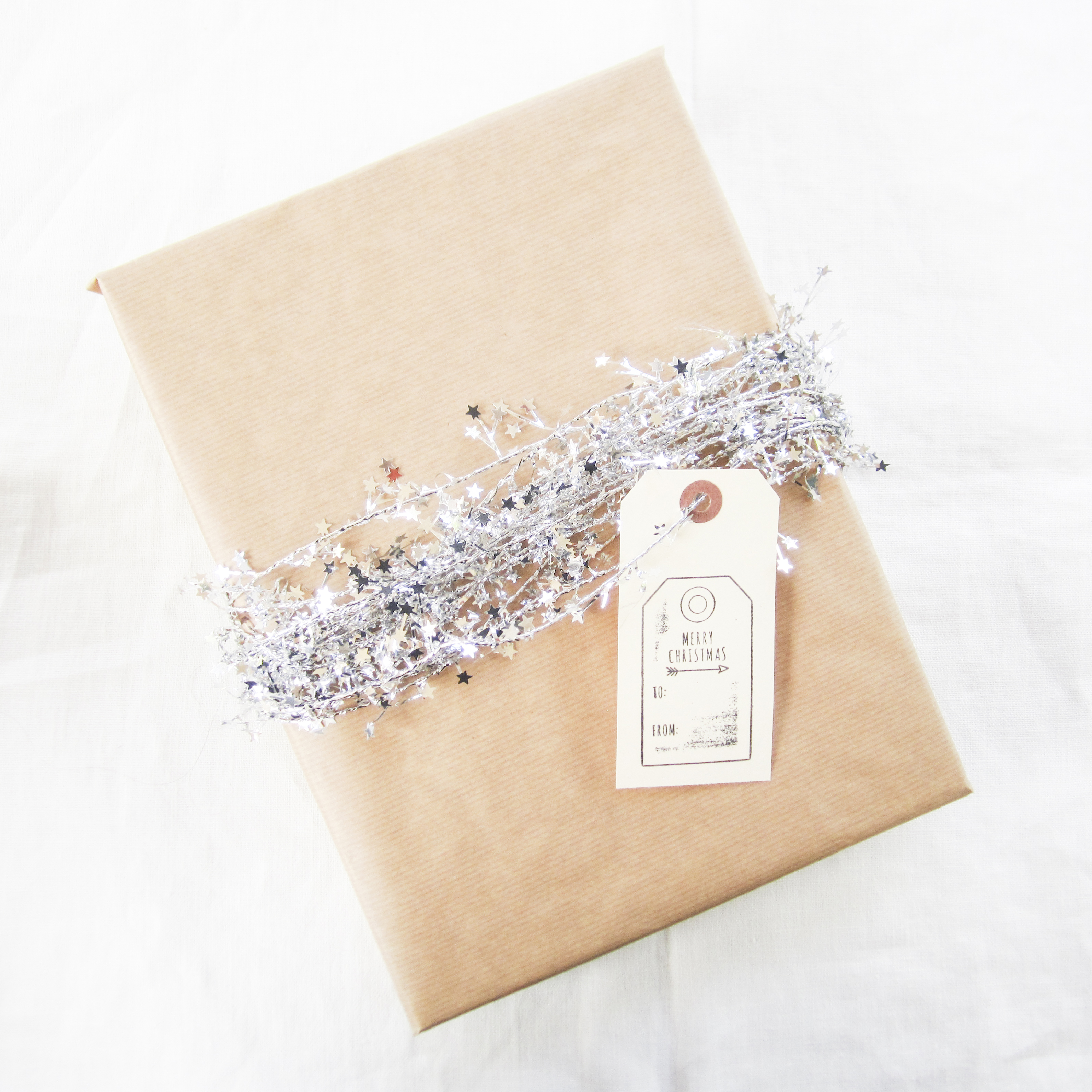 And lastly, my personal favorite wrapping paper materials! For a whimsical look, we haphazardly wrapped some delicate wire star garlands around a kraft paper covered present! And topped it off with our Arrows Gift Tag stamp printed on our manila paper parcel tags!
We'd love to see how you use Paper Sushi stamps for your holiday wrapping!
Please share your photos on our Facebook or use #papersushi on Instagram :)
- Emily -