Posted by Jen on 26th Sep 2017
During a whirlwind of engagement parties, wedding cake tastings, and the occasional binge watch session of Say Yes to the Dress, reality starts to set in and you realize you need to start the actual planning. My wedding is only eight months away. When should I send out my save the dates? Do I even NEED to send a save the date?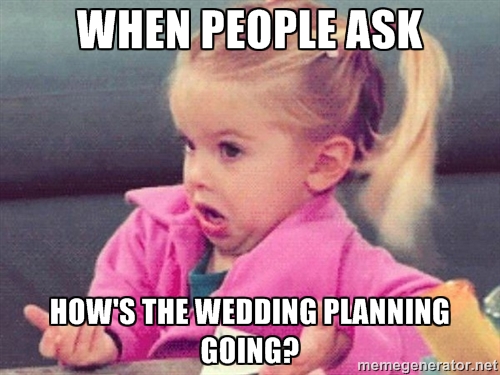 So many questions! We've got your answers! Read through the factors below to help you sort your schedule out now.
Where is your wedding?
If the majority of your wedding guests are local to your venue, send Save the Dates six to seven months before your big day. Friends and family appreciate the courtesy of this announcement in order to make arrangements and avoid possible conflict. On the other hand, sending these announcements too far in advance risks the possibility of an "out of sight, out of mind" scenario. Although people may be excited for your future nuptials, those with a busy lifestyle may set the reminder aside. Too far aside.
If you're planning a destination wedding instead, read on! The bride and groom should extend the courtesy time and send Save the Dates eight to ten months before the event.
When is your wedding?
Is your wedding surrounding a holiday? Does your event fall into the peak wedding season during the months of June, August, September, or October? Send those Save the Dates even one month earlier in order to ensure that your guests are still free.
How many guests are you inviting to your wedding?
If you are a "less is more" type of bride, you may be wondering if you even need to send a traditional mail Save the Date. That's up to you! Save the Dates set the tone for your event. They're the "first look" for your guests and the perfect time to start establishing expectations for your event.
Traditional etiquette tells us that Save the Dates are a courtesy to your guests, and there aren't any hard and fast rules dictating the method. You have a lot of choices! Save the Date magnets are a great option, to help guests keep your event front and center.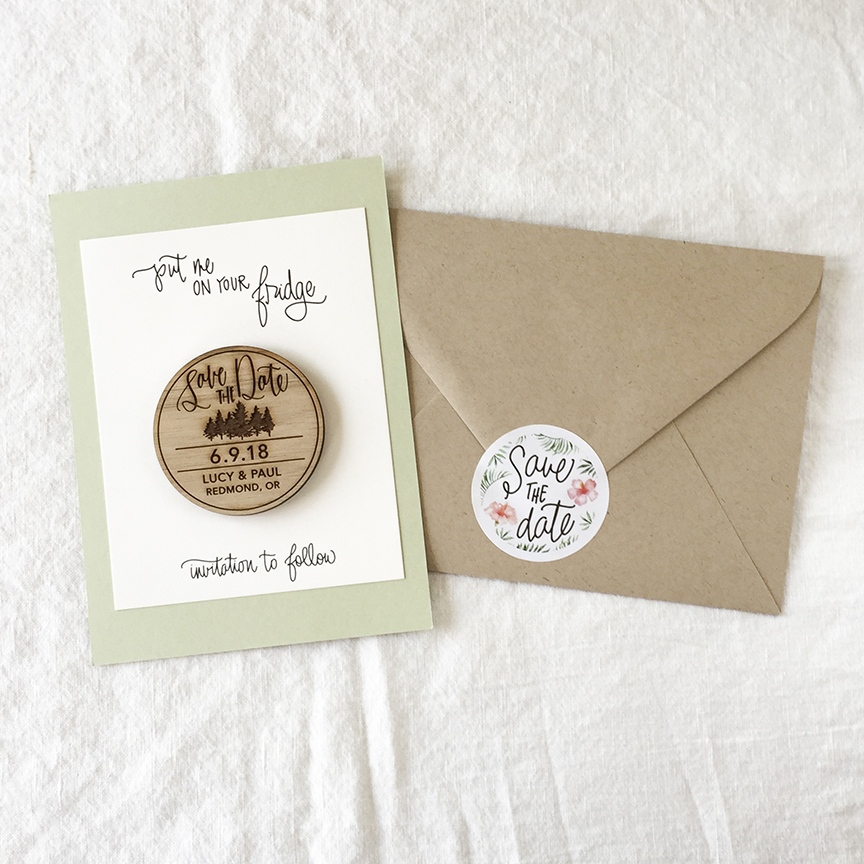 Stamp your own Save the Dates for a handmade vibe!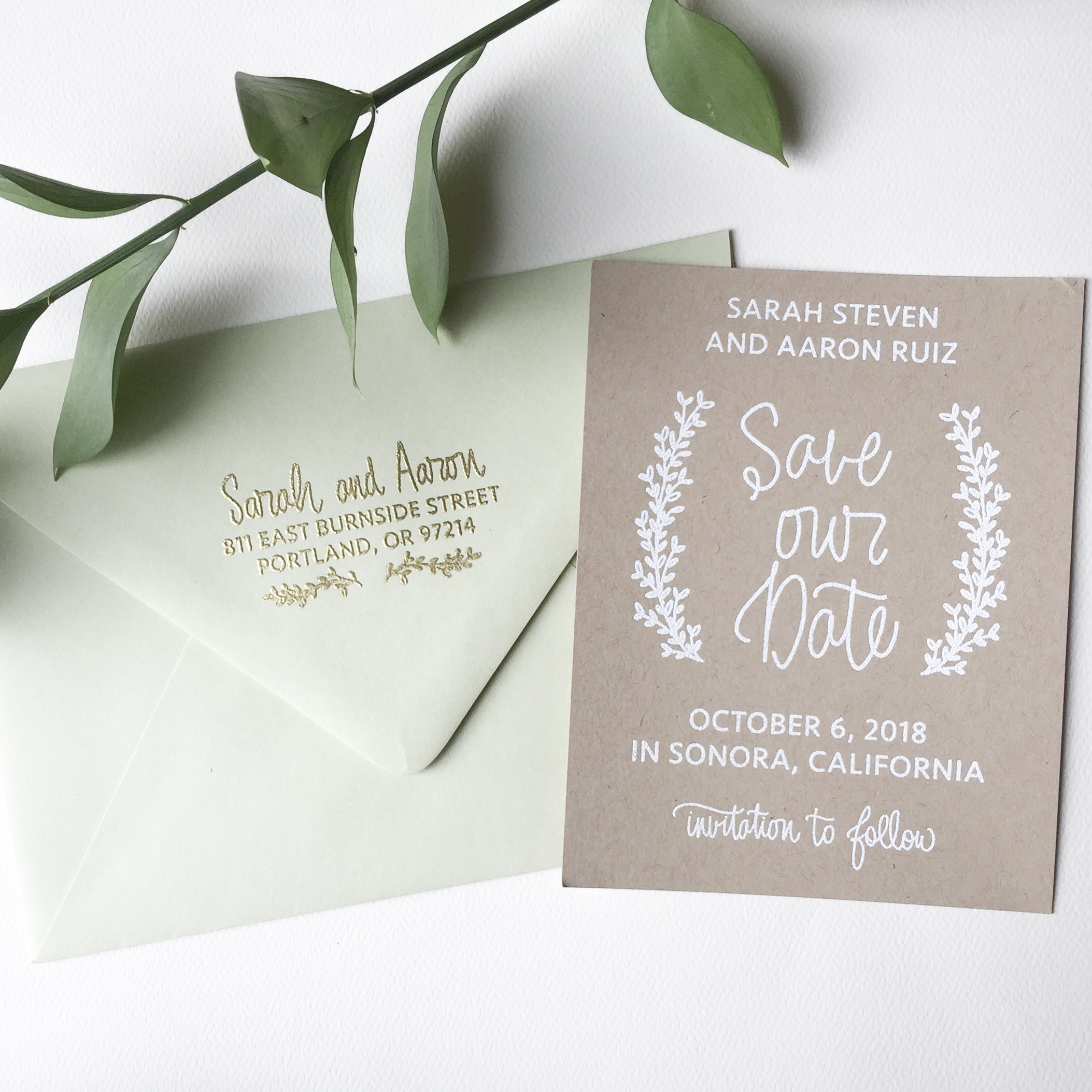 Prefer to stay online? You're a modern bride! Email, wedding websites and e-cards are all totally fine. Whether you chose paper or virtual means of communication, the timeline stays the same. Even a more intimate, informal wedding benefits from an early announcement.
Hope that helps! We have more to come in our Save the Date blog series here at Paper Sushi!