Which stamp mount option is right for you?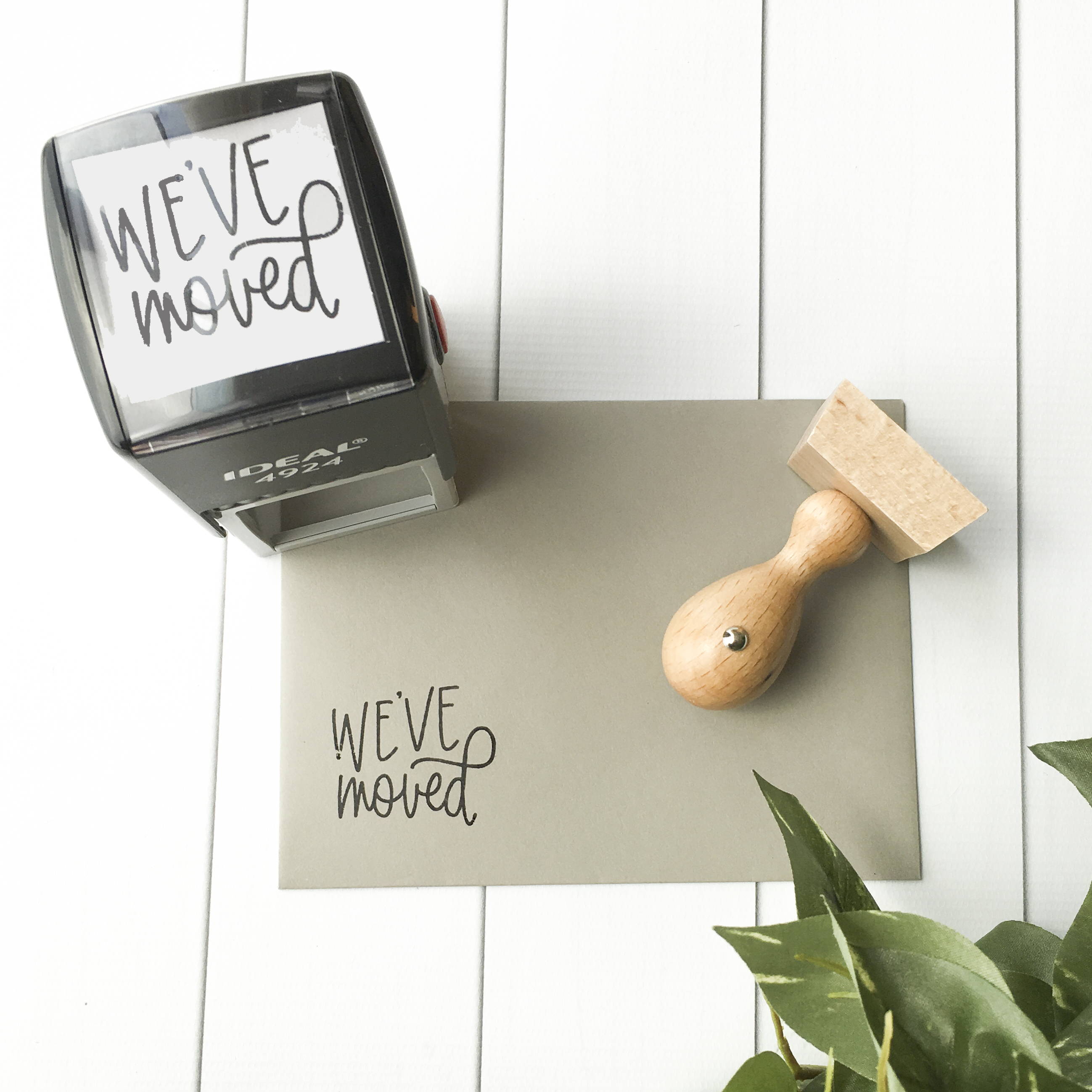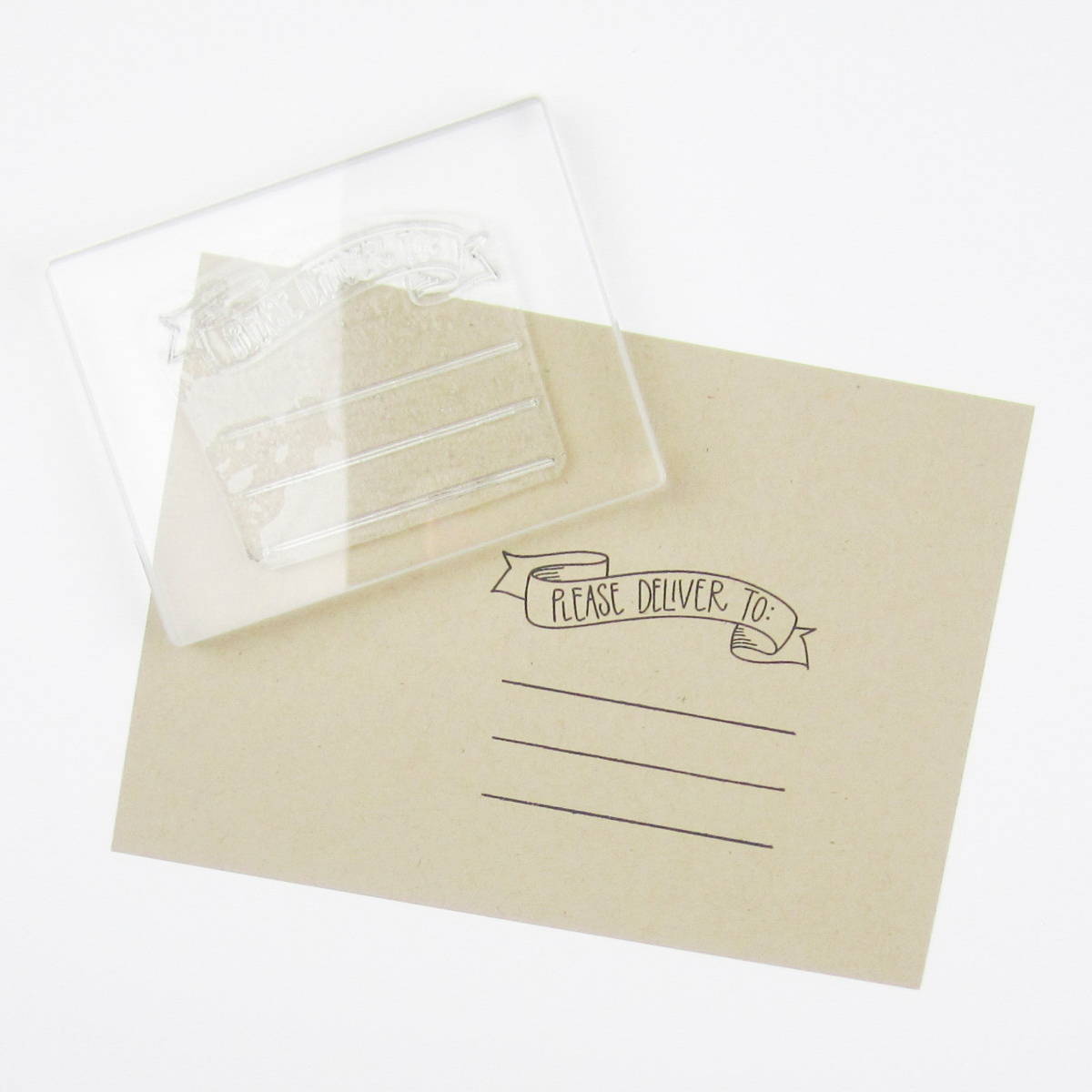 Clear stamps are always mounted with clear acrylic. But, rubber stamps have several options! Each option comes with its own pros and cons, so let's learn a little about each.
European handles are imported from Germany, and their main feature is a beautifully shaped wood handle. Handles can be more comfortable if you're doing lots of stamping!
Engraved art mounts are a flat maple hardwood mount, with the stamp design engraved into the top of it. They are great if you have a lot of stamps, as it's easy to see the design and they store in less space than a handled stamp.
Self inking stamps are the ultimate in ease and convenience! They are a little harder to position perfectly and are only available with black ink.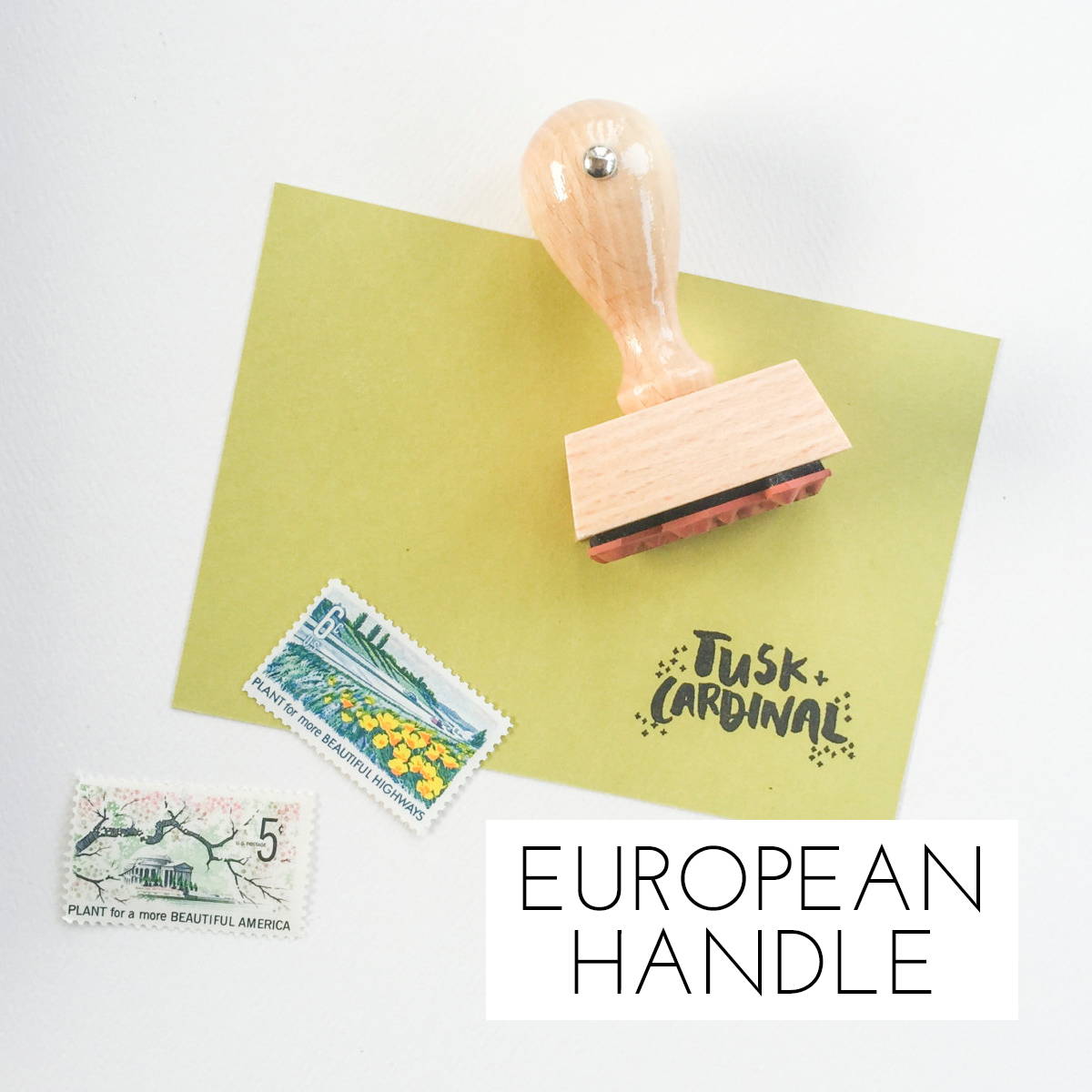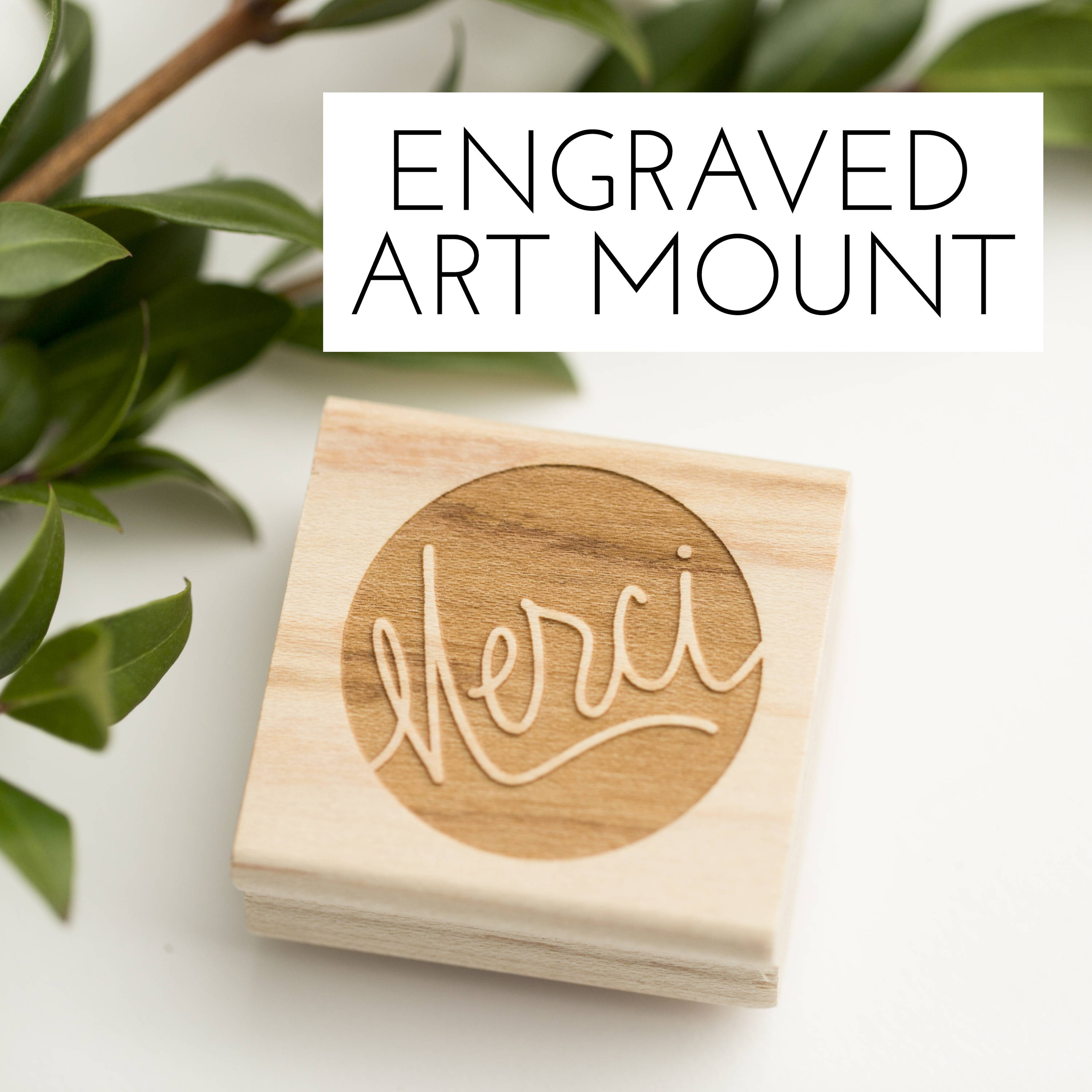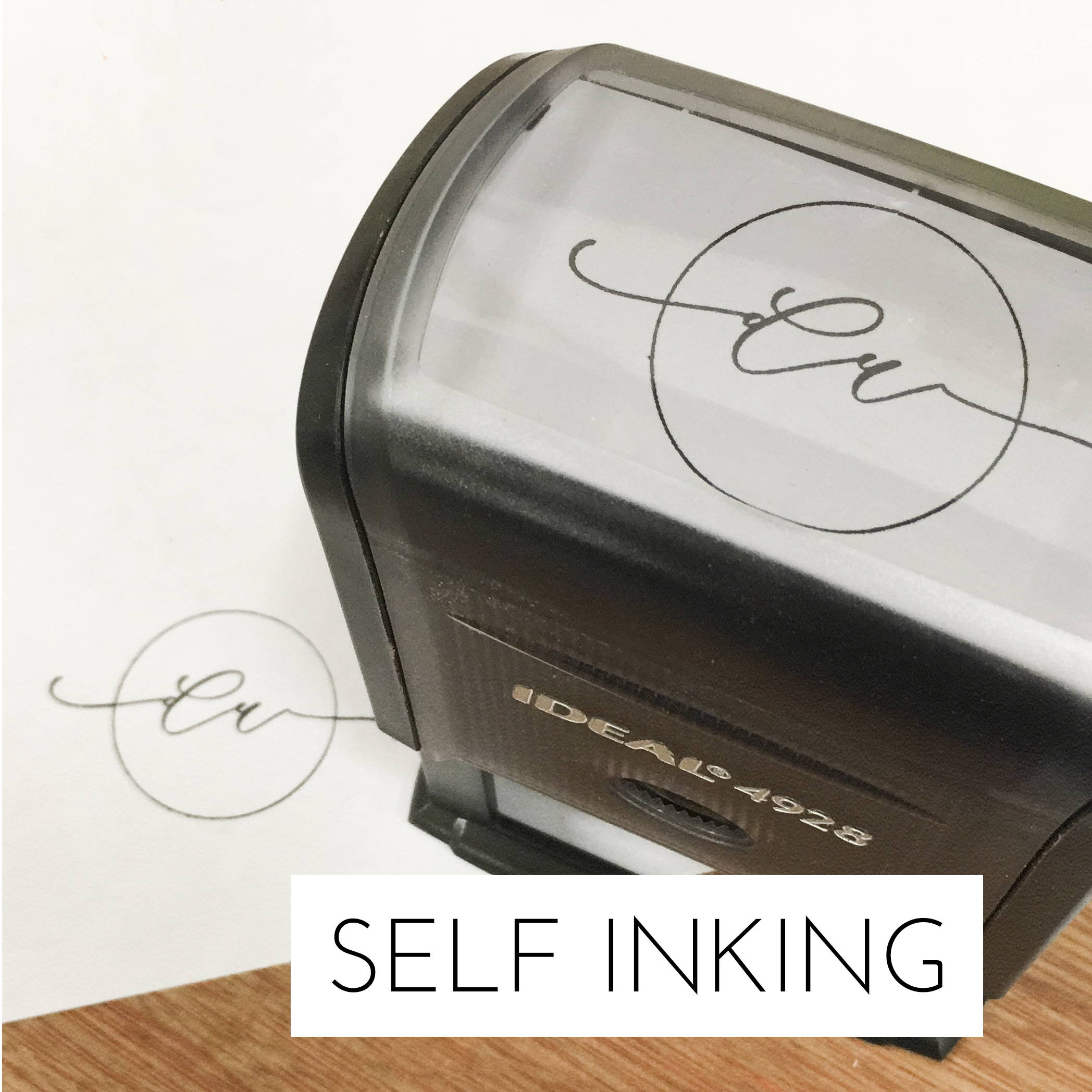 If you don't see one of these specific options available in the stamp you're looking at, it's likely unavailable for one reason or another. European handles and self inking casings are stocked in limited sizes. And we don't stock engraved art mounts for every ready to ship design we offer. But, we love working with you to get you exactly what you want, so be sure to ask if you don't see what you're hoping for!