Posted by Tiff on 21st Oct 2017
Think outside of the printed card box! There are a lot of options for your Save the Dates. Read on for some of our favorites!
The "Traditional" Save the Date
The world of weddings offers a variety of options for save the dates. Do you envision wearing something old, new, borrowed, and blue? Are you a proponent of veils, garter tosses, and the three tier wedding cake or are you planning a less traditional wedding? Make your vision happen by personalizing your printed save the date. Personalization does not only include your own message, but you can choose your background, colors while incorporating any of the following ideas with the standard print card!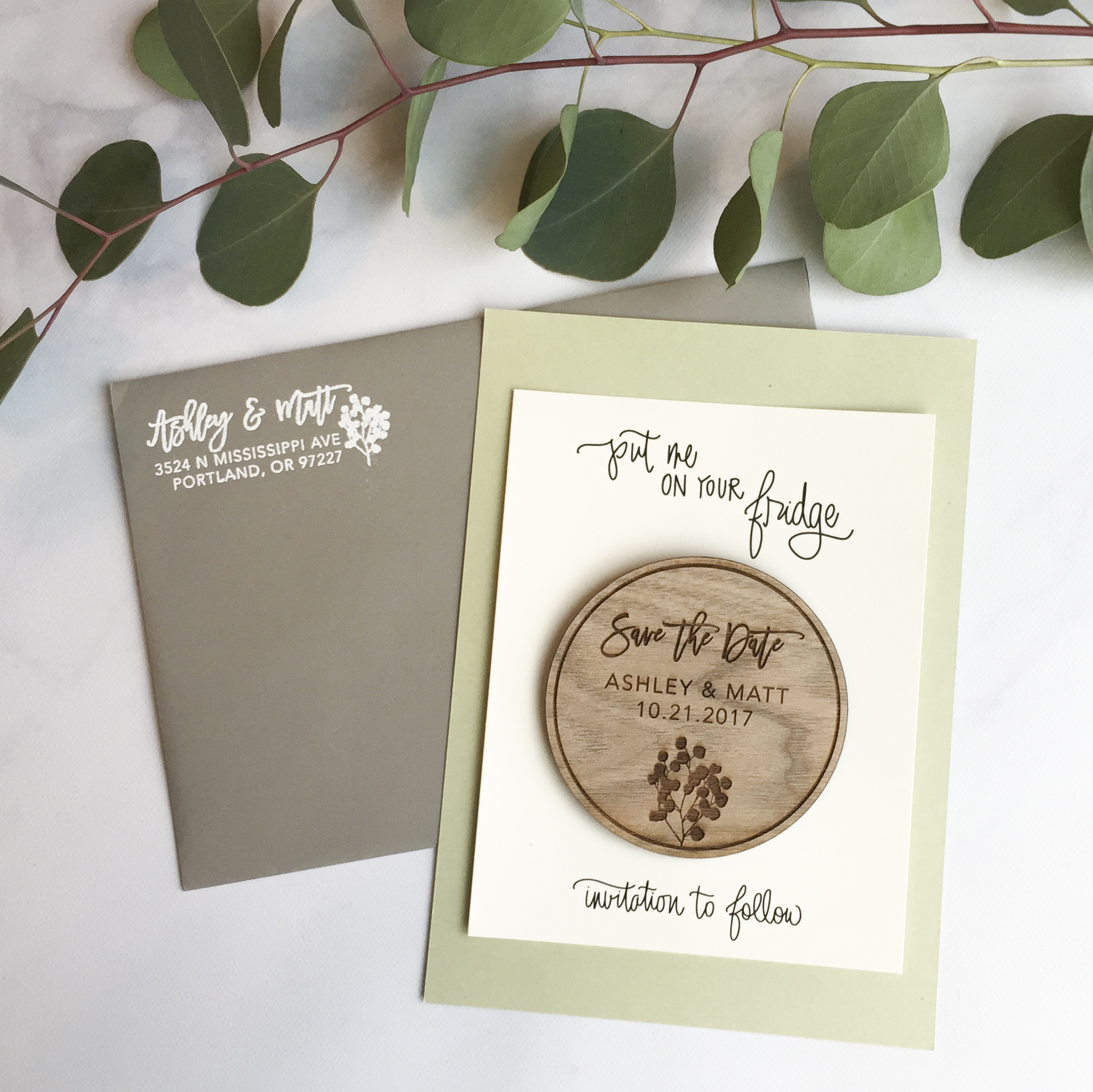 Make your announcement convenient for your guests by sending Save the Date magnets. Have your guests smiling whenever they open their refrigerator door. Save the Date magnets are a fun way to keep your date at the forefront of your guests' minds! Easily combine the magnet with printed backing cards.
Click here to see Paper Sushi's Save the Date magnets. Get more info on mailing your Save the Date magnets here. Mailing your Paper Sushi Save the Date Magnets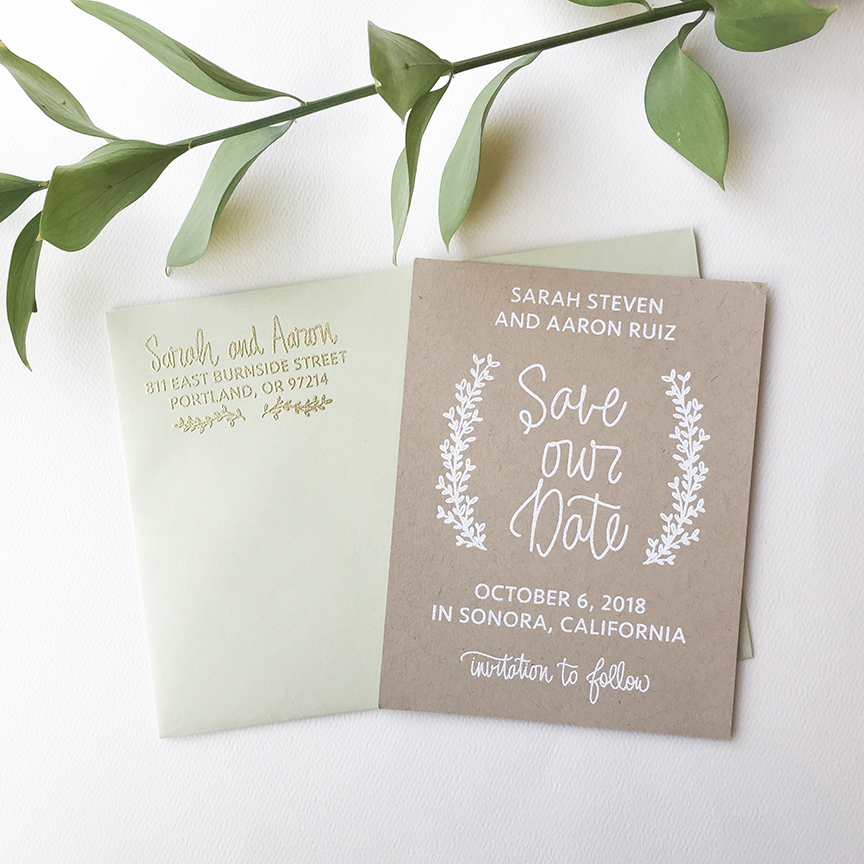 Are you a fan of calligraphy? Do you want personalized save the dates that reflect your style and wedding theme? These rubber stamp designs are created with handwritten calligraphy and laser cut for precise imprints. Choose your stamp pad color and DIY your own Save the Dates with custom rubber stamps.
Click here for Paper Sushi's Save the Date rubber stamps
Dress up your envelopes with our Invitation to Follow stamps!
http://www.papersushishop.com/invite-to-follow-put-me-on-your-fridge-stamps-calligraphy-set/
http://www.papersushishop.com/invite-to-follow-put-me-on-your-fridge-stamps-casual-set/
Since you're on a roll, enhance your announcement with another special touch by incorporating a water colored background. When you combine your calligraphy stamp with this feature, this save the date stands out among the rest. Click here for our fun project tutorial on watercolors and stamping!
If you'd like to add dimension to your stamp projects, consider the art of embossing. An embossed pattern raises above the stamp surface and adds texture and shine to your ink. Whether you use these stamps on envelopes, cards, or wood slices, the result is eye catching!
http://www.papersushishop.com/blog/embossing-with-...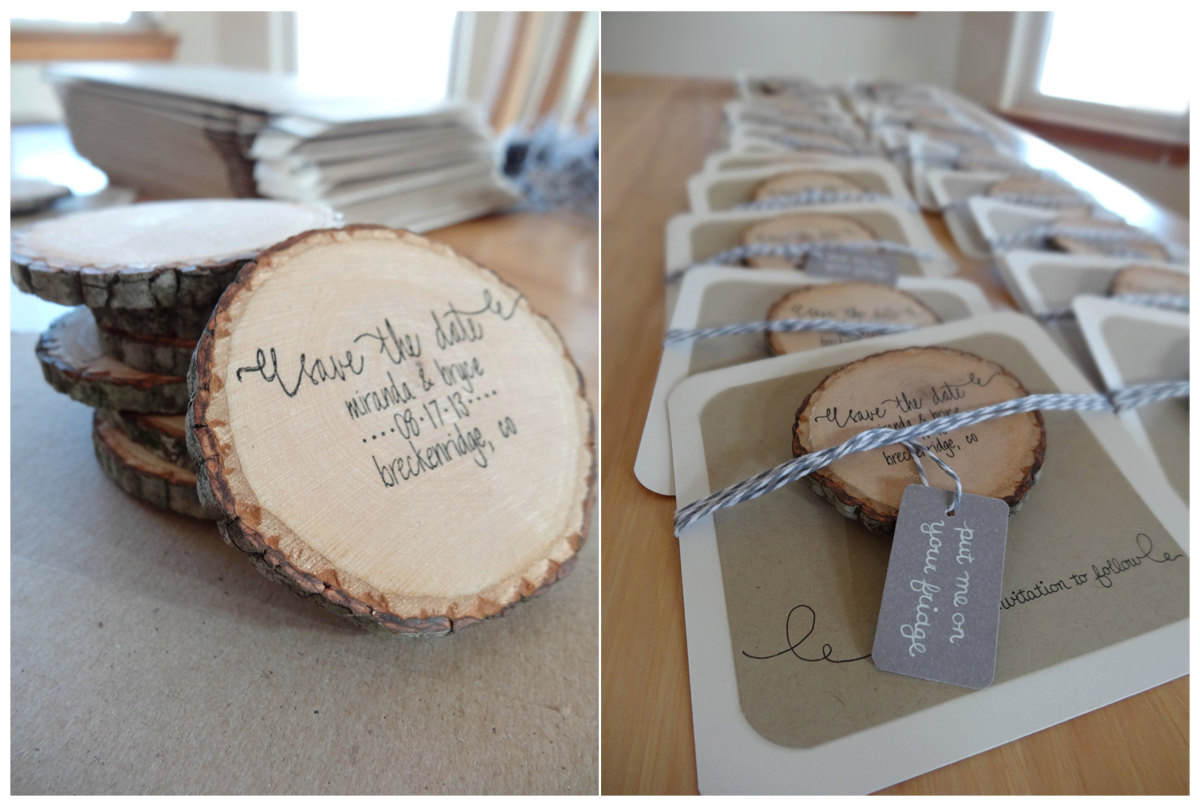 Wood Slices
Let's be honest- wood is a versatile option, and it can be featured in more than just the rustic wedding. Many black tie weddings feature wooden accents, and wooden chairs and tables look cozy at the romantic wedding. Wood is timeless, and your personalized stamp compliments these adorable wooden slices. Your guests can use these as décor in their house. Who doesn't enjoy a useful save the date? Check it out: http://www.papersushishop.com/save-the-date-stamp-calligraphy/
What's next?
Whether you go the traditional or creative route with your announcements, be sure to check back next week to find out exactly what information you should include in your message.
Happy planning!