Posted by Jen on 20th Apr 2017
Planning a bridal shower for a lucky lady? Make her event a unique and personalized experience that the bride to be will cherish forever! Registry gifts are needed and always appreciated but meaningful and personal gifts are truly special.
To get started, send out blank recipe cards with each invitation. Each friend and family member attending the shower can bring the card in with their favorite recipe and the bride to be will end up with a collection of her loved ones' signature dishes - a truly special gift! At the shower, you'll want to make sure that each recipe card includes the giver's name.
In the shop, you'll find a super easy way to bring this all together. Click here to find a bridal shower set including printable invitations (with instructions for invitees on the recipe theme), blank recipe cards, a personalized handmade wood recipe box and dividers.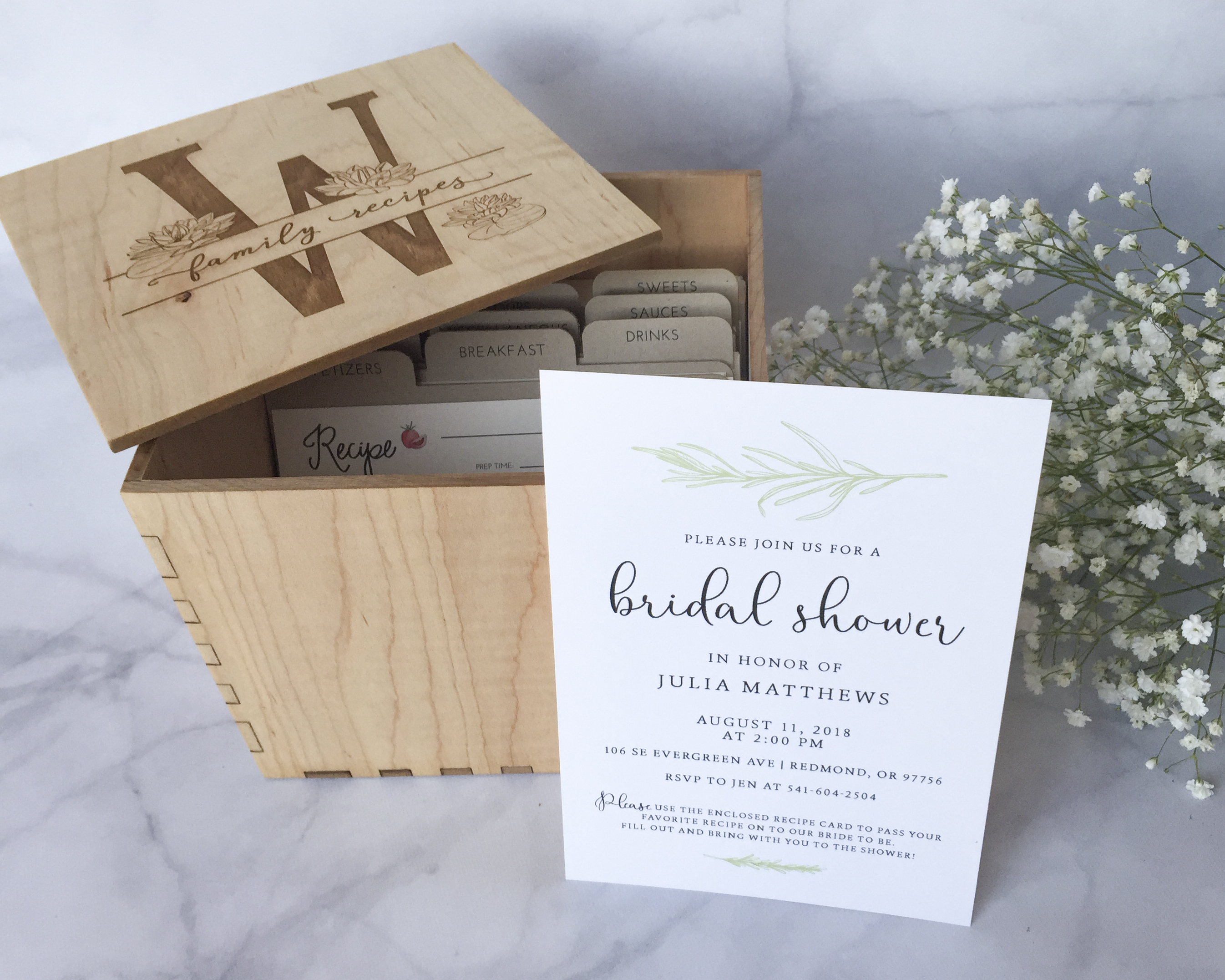 This monogrammed wood recipe box is handmade and oil finished. Featuring a floral monogram and complete with 9 dividers, this is an heirloom piece!
You can continue the theme in favors with seasoned salt for the guests! One of my favorites is Sriracha Salt. It is incredibly easy and so tasty. Perfect as a finishing salt, or for a spicy rim on a margarita glass!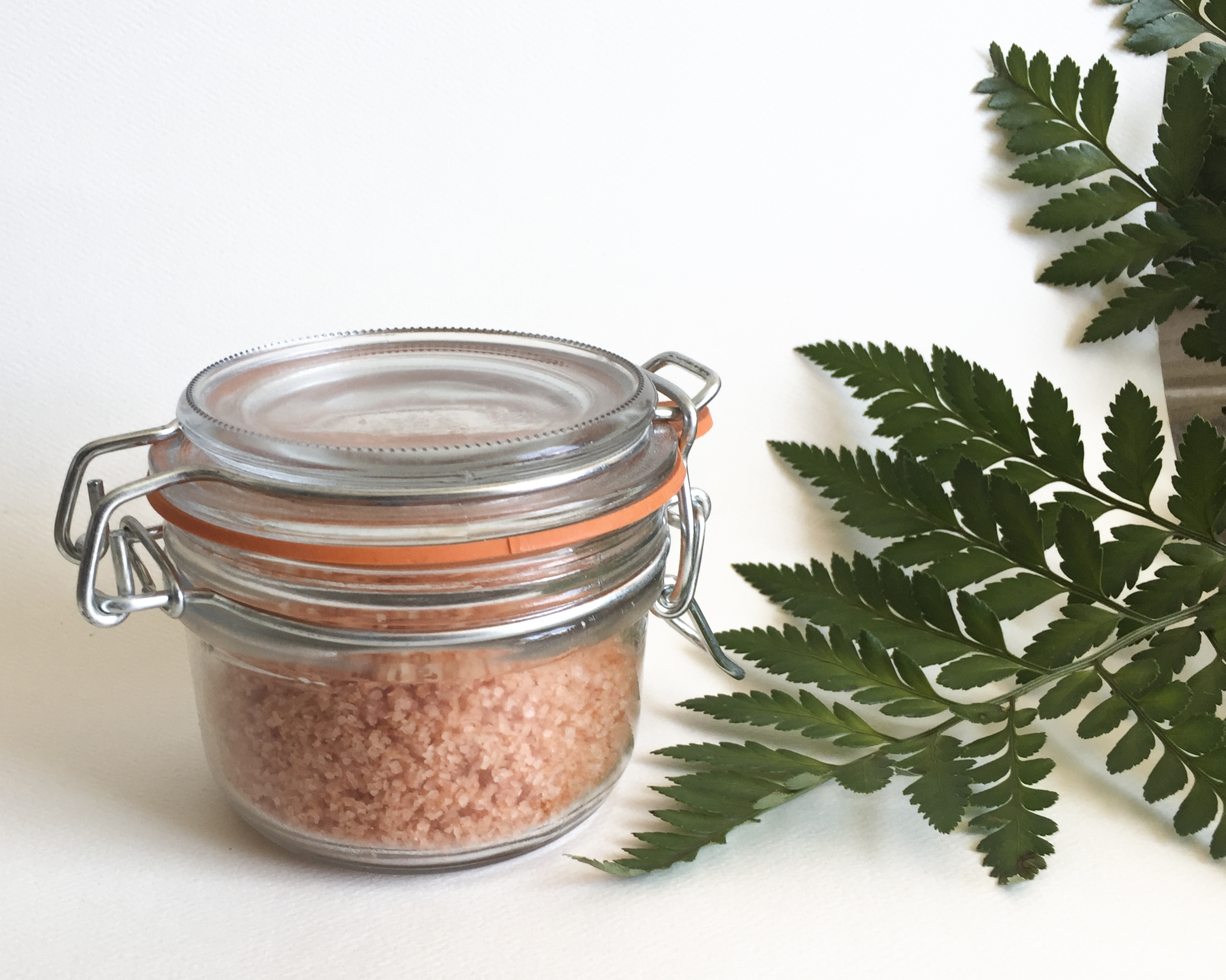 Sriracha Salt Recipe
1/2 cup kosher salt
5 teaspoons sriracha
Mix together well. Spread the mixture in a thin layer on a parchment lined baking sheet. There are two drying methods (I prefer the first!).
Drying method 1: Preheat oven to 200 °F (93 °C). Place baking sheet with salt in oven and turn the oven off. Leave overnight.
Drying method 2: Allow it to sit uncovered for 1-2 days, stirring a few times over the course of time.
Break up clumps and put in cute containers! I got mine on Amazon in about a 5 ounce size.
Save the image below to make your own printable labels for your favors!