When a new baby is on the way, it's an exciting time! You want to mark the occasion, and you want it to be special. Shopping from a registry is great, especially for a first baby. But, what if you want to give a sentimental gift that will be cherished for years to come? I know I've been stumped on the perfect gift.
That's why I was so excited when a customer shared her brilliant idea with me!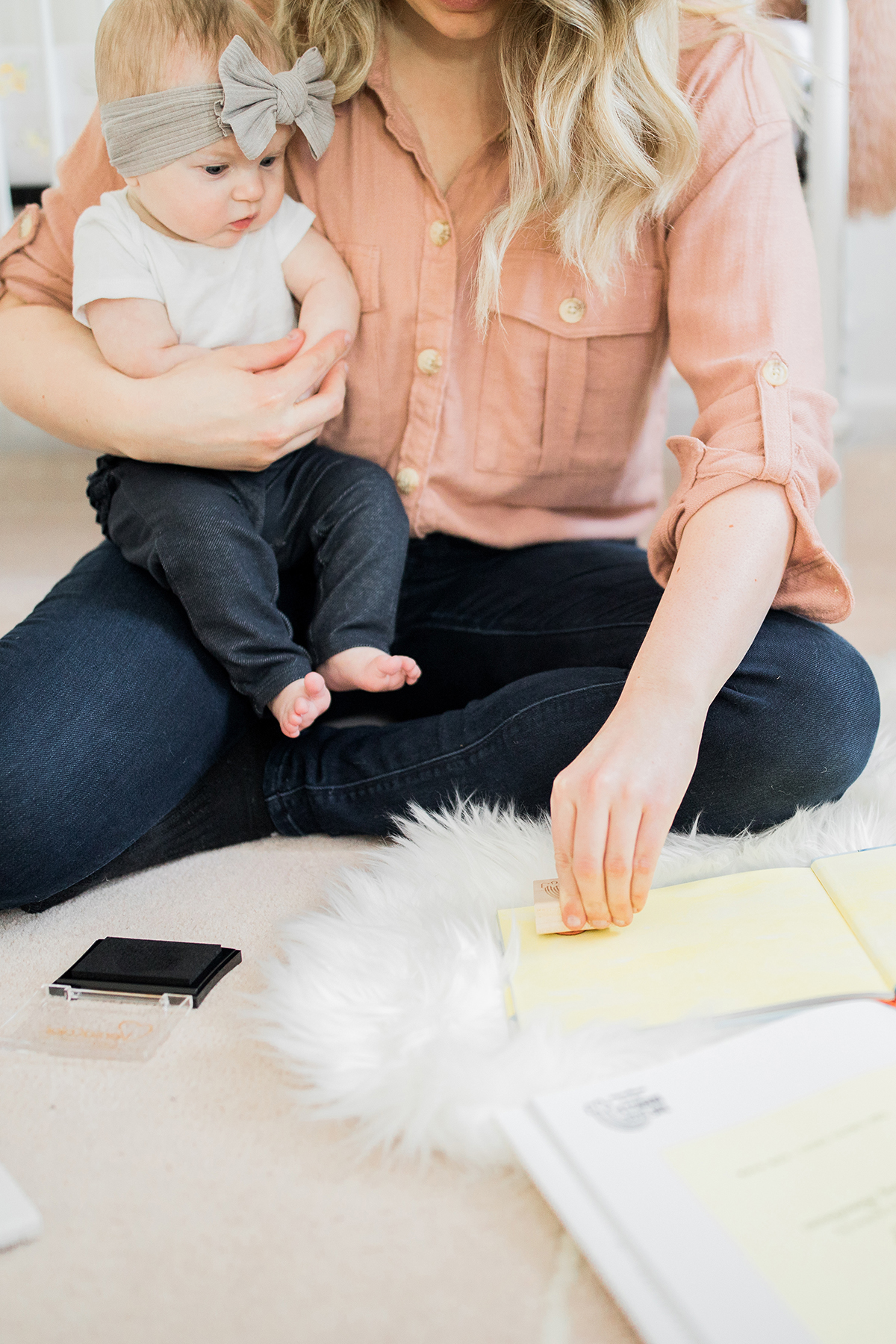 So, what is that perfect gift? Well, it's a combination of wonderful things really. It's a custom bookplate stamp personalized with baby's name together with your favorite classic children's book. Isn't that a lovely gift? I know I would think of the gift giver every time I read the book to my child!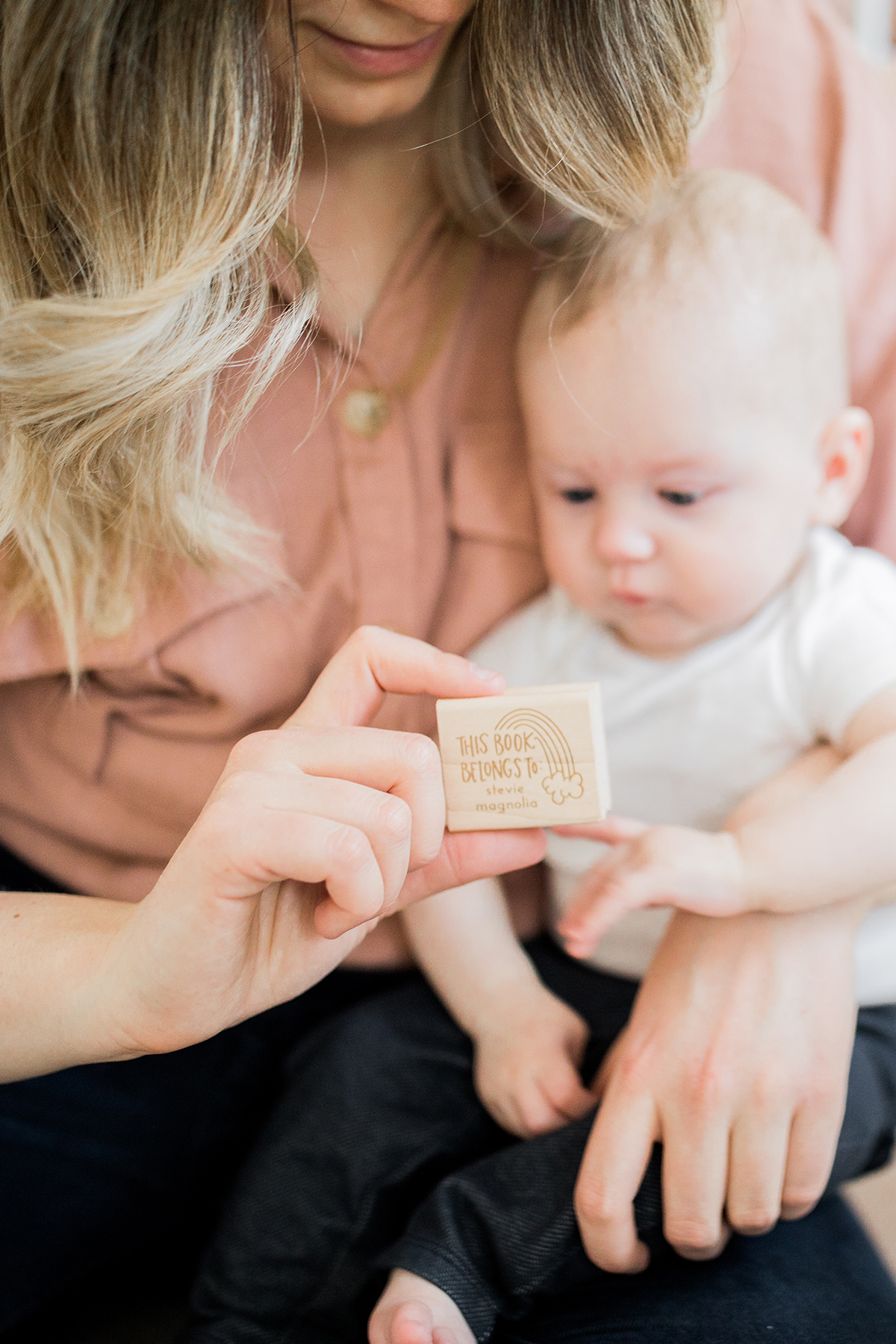 Find our rainbow bookplate pictured above.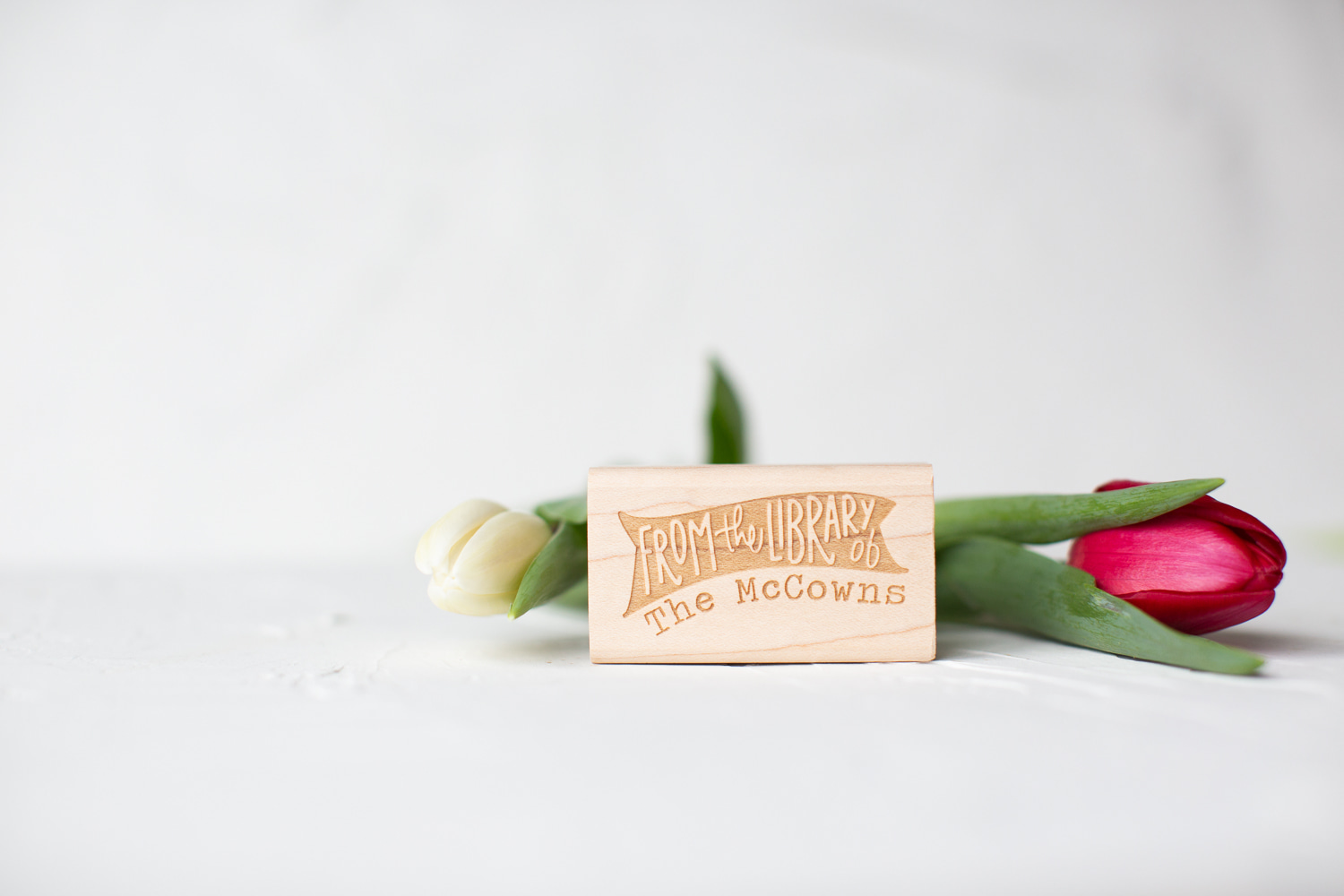 Our banner bookplate stamp will grow with baby over the years! Or, click here to take a look at all of the custom bookplate stamps we have available!